Moving home can be stressful at any time of year, throw in the added pressure of the festive season, and it can become quite overwhelming.
If timings have meant that you will be moving homes before Christmas, or just after, then having a plan can really help ease the transition.
The best way to ensure a smooth move is to create a checklist of things you need to do, so that you can tackle them one thing at a time. To make it easier, we've created a list of things we'd advise you to do before moving.
Make sure all payments and direct debits are set up.
Plan setting your utilities up as far in advance as you possibly can. Preferably, before moving in so that you're not moving into a cold home with no hot water. Setting up your WiFi shouldn't be skipped either, especially if you're working from home at the moment. 
Label your moving boxes.
It's the simple things that can make a huge difference. Labelling your boxes will save you hours of sifting through a huge stack trying to find your kettle (or more importantly, your Christmas jumper!) Take them to the rooms straight away and do one room at a time so you don't get overwhelmed by all the mess.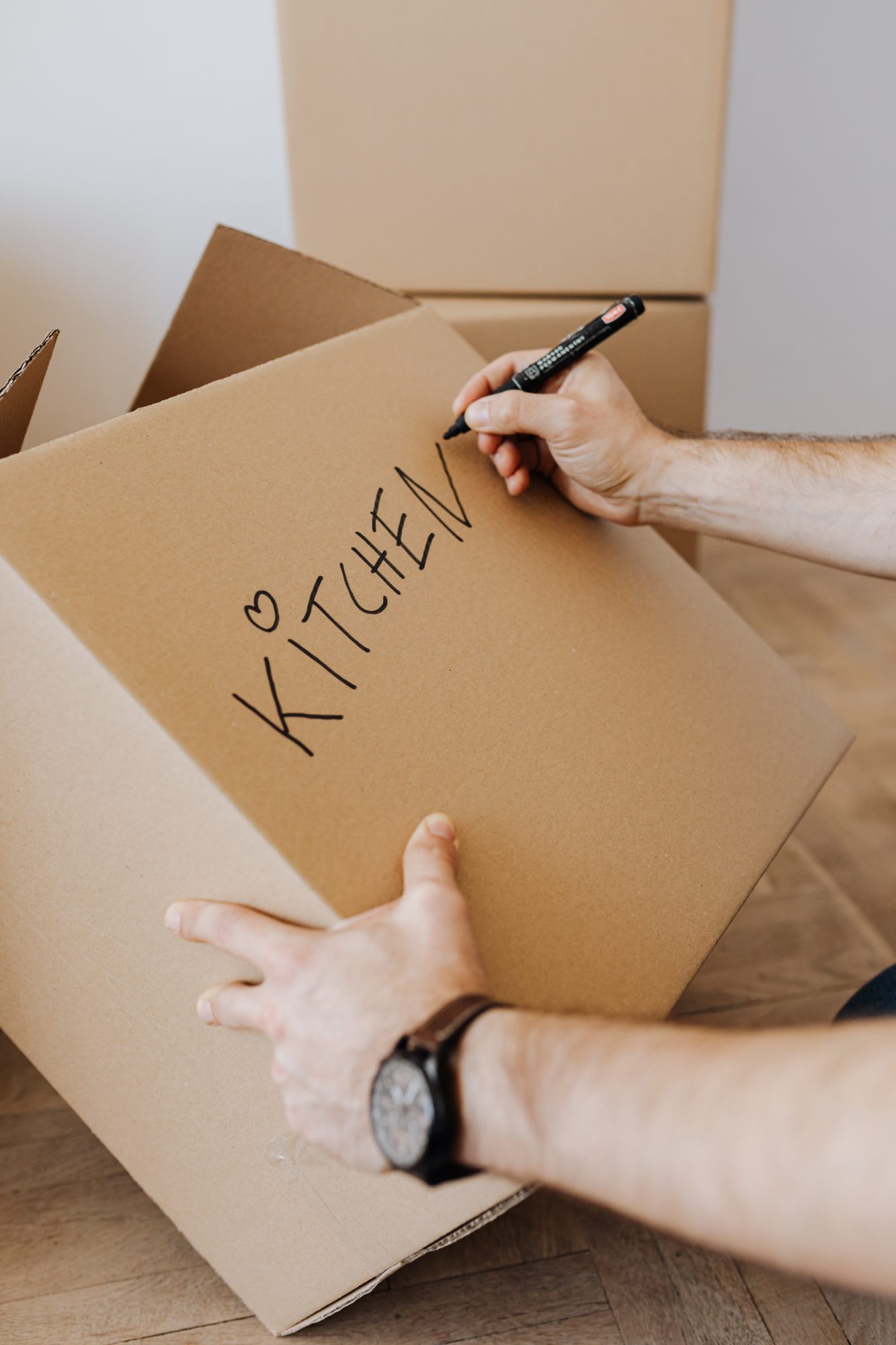 Redirect your post.
If you're moving over the holidays, you don't want Christmas cards accidentally going to your old address; you definitely don't want to miss any important letters either so set this up way in advance!
Clean before you move everything in.
Before you begin unpacking everything, wipe down all surfaces and clean the house. It's easier to clean an empty house, and it gives you peace of mind when you settle in.
Move in the big pieces of furniture first.
To make the moving day less stressful, move the furniture in and place it where you want it, then bring in your boxes to unpack afterwards. If you already have a Christmas tree and decorations, move them in last and enjoy putting them up in your new home.
Take out home insurance or update your current insurance.
There's nothing better than knowing your home is insured and protected against any unexpected problems, especially over the holidays. No one wants any surprise charges that could come along if your insurance isn't up to date.
Take note of bin collection times.
To make the transition smooth from beginning to end, find out when your bin collections are, this can make you feel more in control in your new home – it can also help in the first few weeks when you have more packaging to be thrown away.
Introduce yourselves to your new neighbours!
Last but not least, moving during the festive season gives you the perfect opportunity to speak to your new neighbours and get to know the people in the area. Making connections in the neighbourhood can make a big difference when moving. You'll start to feel more at home, creating a true sense of community, something we're strong believers of here at Peter Ward Homes.
For a community like no other, browse through our latest development, Deira Park, Beverley.