We all know how tough it has been, but the sense of togetherness that we feel is unparalleled at the moment, especially here at Peter Ward Homes. Despite the circumstances, our team have come together and worked hard to make the absolute best out of a tricky year. As a result, we have continued to thrive and have been a part of really exciting projects that we're particularly proud of.
From our new development in Beverley, to teaming up with a creative marketing agency to produce impressive 360 tours and our first state-of-the-art show hub, from winning awards to our TV commercial, and everything in between. We've been reflecting on 2020 and looking forward to seeing what the future holds for us.
Deira Park, Beverley
Recently voted one of the best places to live in the UK by the Sunday Times, Beverley was an easy choice of location when it came to us to start building 14 luxury home styles.
This development area was previously known as the Beverley Parks – a place in the town that the local community knew well. From the rich history of Beverley, Deira Park was born as one of the best kept secrets and so we wanted to bring a close-knit community right into this space; something families and couples could be proud to be a part of.
It didn't take long for people to go nuts for Deira Park, with 50 per cent of all plots in release one being reserved within the first two days! As we enter the New Year, we've just a few plots left from our second release, but watch this space; there's more where that came from!
State-of-the-art Show Hub
For a town with over 1,000 years of history, it was only right that we added something extra to this development. We teamed up with Drunk Animal Creative Studio earlier in the year and came up with a bold idea to create a pop-up that would showcase the quality our homes are known for.
As a result, a sumptuous space – where those searching for their forever home can truly enjoy every aspect of the experience – was born! We kitted it out with the latest technology from the 3D printed model of our future showhome linked up to the interactive walkthroughs, to sample kitchens and luxury tile selections on display.
If you haven't experienced our Show Hub yet, then make sure it's top of your list when it comes to house-hunting in the new year.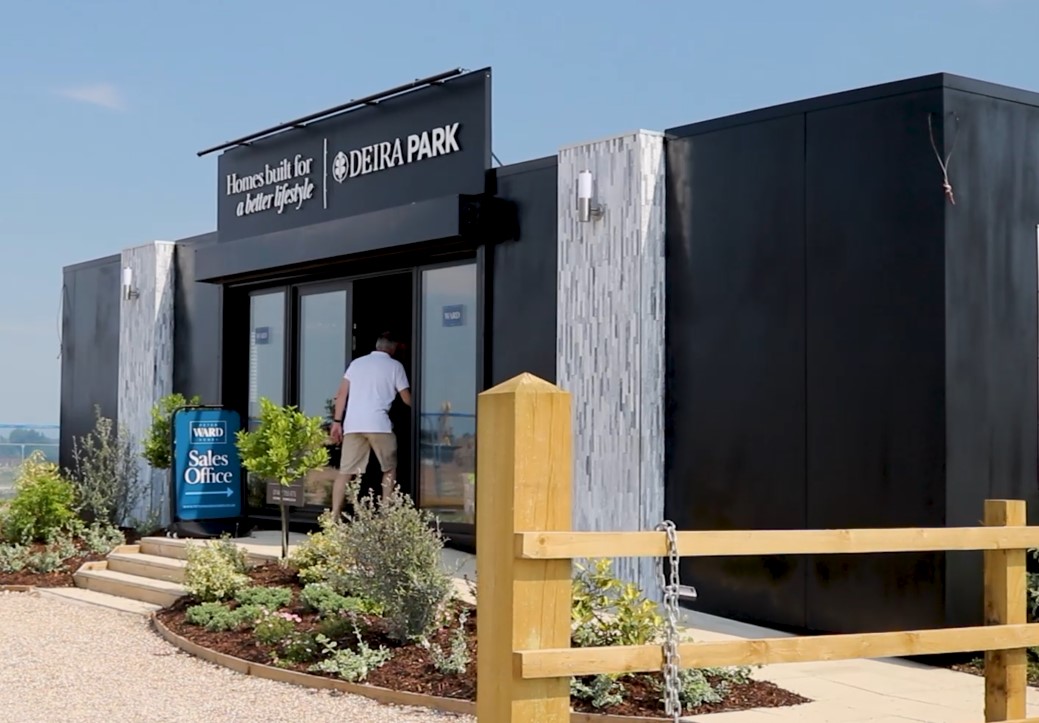 Award Winners
We are thrilled to have won TWO different awards this year! Back in June, Paul Lambert, site manager at the Old College, Beverley development was awarded a Pride in the Job award for the second year running. From a field of more than 11,000 nominations, just 45 UK site managers won an award, Paul being one of them.
His winning streak didn't stop there though… Paul was then entered into the Regional Awards where ten successful candidates from the area would be chosen for the Supreme Awards in October. There, he won not only a Seal of Excellence for his work on Old College, but he also took home the North East Regional Award trophy in the Medium Builder Category.
The NHBC Pride in the Job Awards is the most highly regarded competition in the house-building industry and so we cannot be more proud of what this achievement means for the Peter Ward name.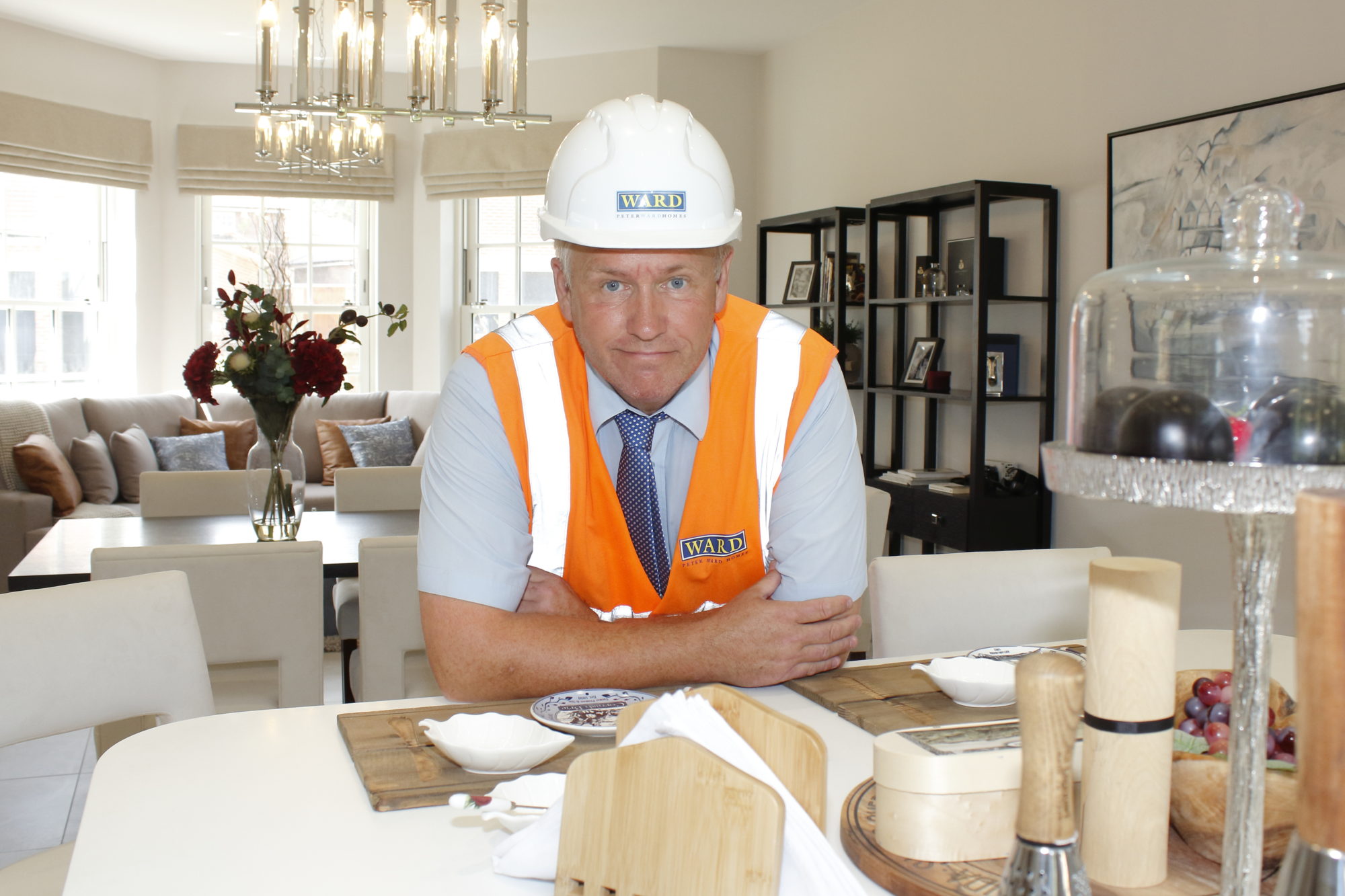 360 Tours
Working with the creative team at Drunk Animal opened up so many doors for us and it allowed us to really take advantage of all that technology has to offer to property developers. At a time when it was important for businesses to adapt to the effects the pandemic brought upon us all, we thought of a way to take the Peter Ward Homes experience directly to our home buyers' doors.
With social distancing guidelines and business restrictions in place, as well as a looming lockdown, we knew we had to offer those looking to buy a home with us something more. And so we launched our 360 Virtual tours, using spatial data and visual imagery to create a dimensionally accurate 3D digital twin of our homes. You can explore them by clicking around or, if you happen to have a VR headset laying around, you can slip your smartphone in and start exploring our selection of virtual houses on foot.
TV Commercial
Producing the first Peter Ward Homes TV Commercial has to be a highlight of 2020 for us. We wanted to showcase the authentic family scenario which makes a house a home. The commercial is now live on Sky, reaching more than 100,000 households across Yorkshire!
Key Worker Scheme
Recognising the contribution that key workers had made since the very beginning of the coronavirus outbreak, we knew we had to give something exclusive back to them. We launched our Key Worker Scheme in July and set out to make it available to;
Front line NHS workers
Front line Care Workers
Teachers
Supermarket and pharmacy workers
Front line Council workers such as refuse collection and social services
Postal service
Police and Fire Brigade
Armed Forces
We wanted to go above and beyond anything we offer to the general public and ensured that the incentives were flexible to suit the needs of each individual home buyer.
2021 and beyond
What a year it has been! Whilst it has been rather busy and not all doom and gloom, we're sure you will agree with us when we say we're still quite looking forward to leaving 2020 behind us.
Looking ahead to 2021, we have three brand new developments on the horizon in Leven, Bridlington and Immingham to look forward to. With planning well underway and unique identities for each, we can't wait for the big reveal and hope you will fall in love with them as much as we have already.
We're so excited for what's in store and hope you have enjoyed coming on this journey with us.
Wishing you all a very Merry Christmas and a Happy New Year from all at Peter Ward Homes.