Creative Ideas for Beautiful Seating Areas in Your New Home
As you embark on the journey of making your new house a home, have you considered how you plan on designing your outdoor space in order to maximise space, comfort and style?
Creating inviting outdoor seating areas can transform your new home into a haven of relaxation and entertainment, and there are many options to choose depending on your taste and preference.
Here we have some ideas to fill you with inspiration for your outdoor seating area…
Chic Patio Lounge
Turn your patio space into a stylish lounge area by pairing comfortable outdoor sofas and armchairs with a central table. This offers you a space to enjoy a morning coffee or an early-evening sun downer on glorious summer evenings.
Weather-resistant cushions and throw pillows are the way forward to ensure you're prepared for any weather, and these can easily be stored in the shed or under an ottoman bed during the winter to keep them in perfect condition.
In terms of colour schemes, grey or monochrome shades offer a modern and contemporary feel, whereas bright colours offer a pop of vibrancy and personality to your outdoor space.
Rustic Garden Nook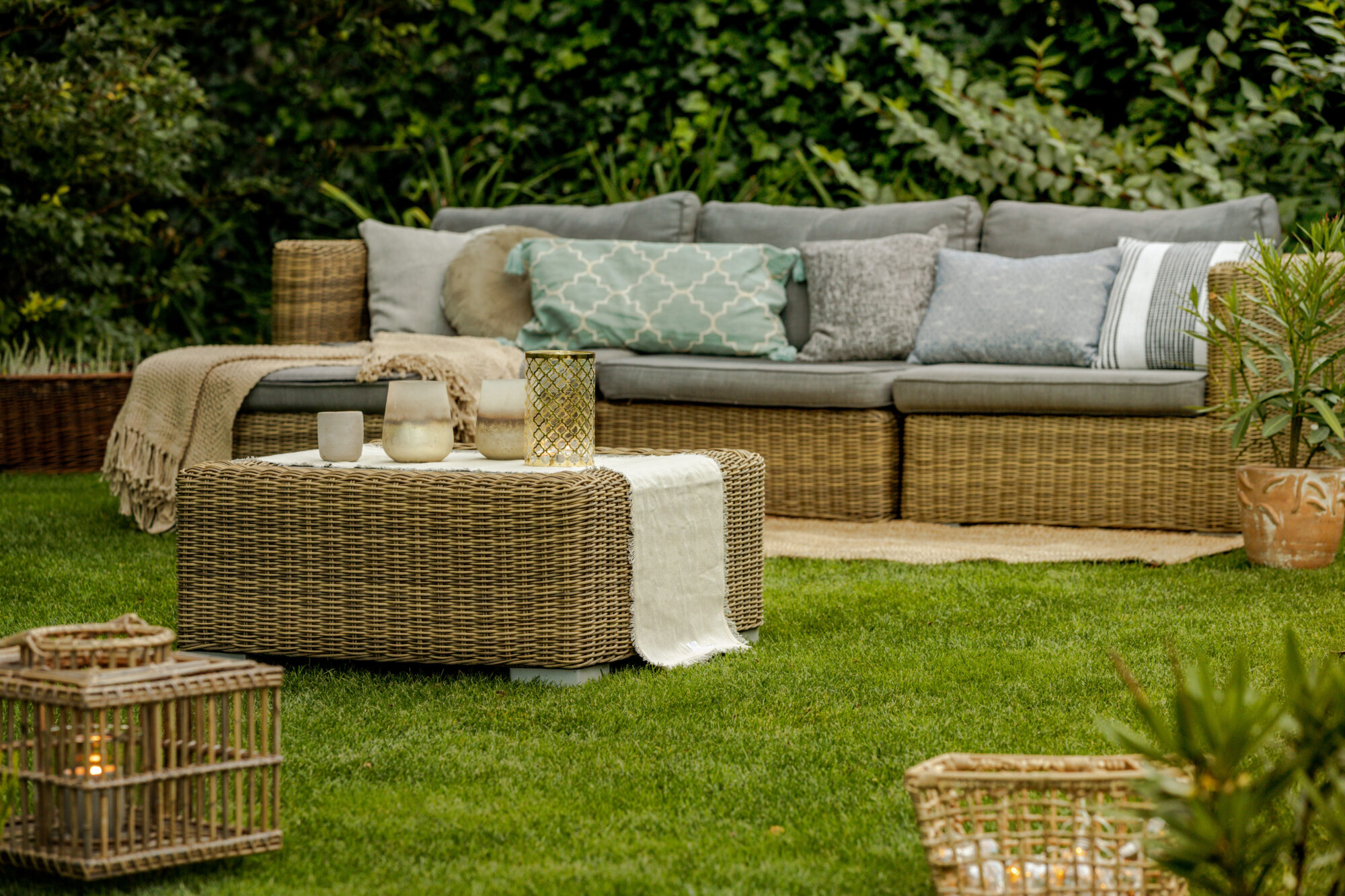 Embrace the charm of nature by creating a rustic seating nook on your lawn, beneath a tree or against a garden wall.
Use wooden benches, wicker chairs or upcycled furniture to accentuate the organic feel of the area, and select accessories in soft neutral shades like beige, sage or cream to tie in with the theme. Alternatively, you could try suspending a hammock between two sturdy trees or posts for even more of a relaxed boho feel.
Enhance your rustic space with potted herbs, bamboo lanterns, and soft blankets, which will provide the perfect finishing touches.
Fire Pit Stage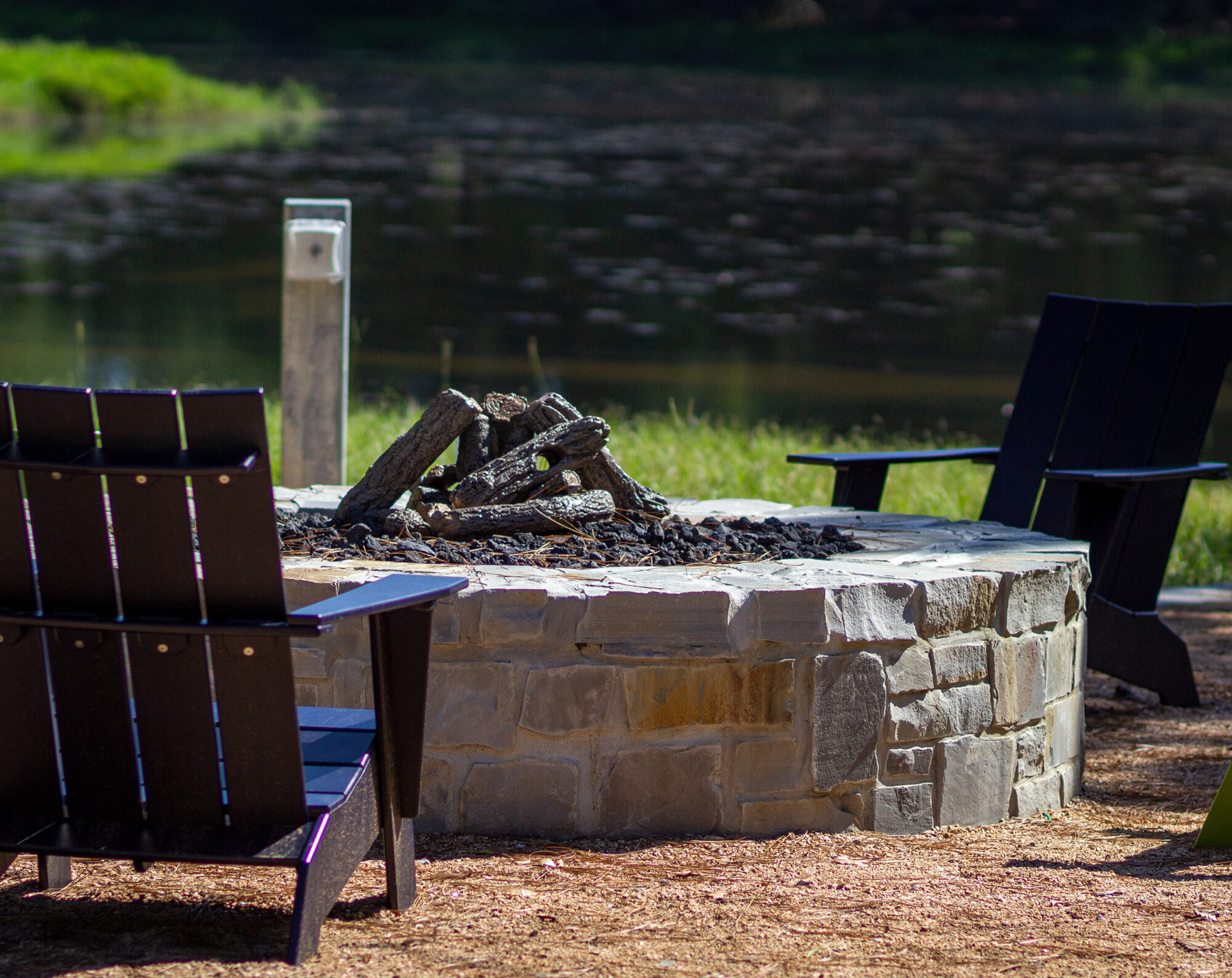 Set the stage for memorable evenings under the stars around your firepit with good friends, drinks and comfy seating.
Arrange a selection of deckchairs around a central firepit for a flexible use of space, which can be moved around as and when needed. Ensure you bring out plenty of cushions, blankets and throws during your gatherings, which will provide warmth and ambiance during colder nights.
If you are looking for something more permanent, you could install fitted corner benches, which would maximise the space you have available for seating. Installing seating benches will also give you a handy void underneath, which is perfect for storing your cushions and accessories.
Zen Meditation Corner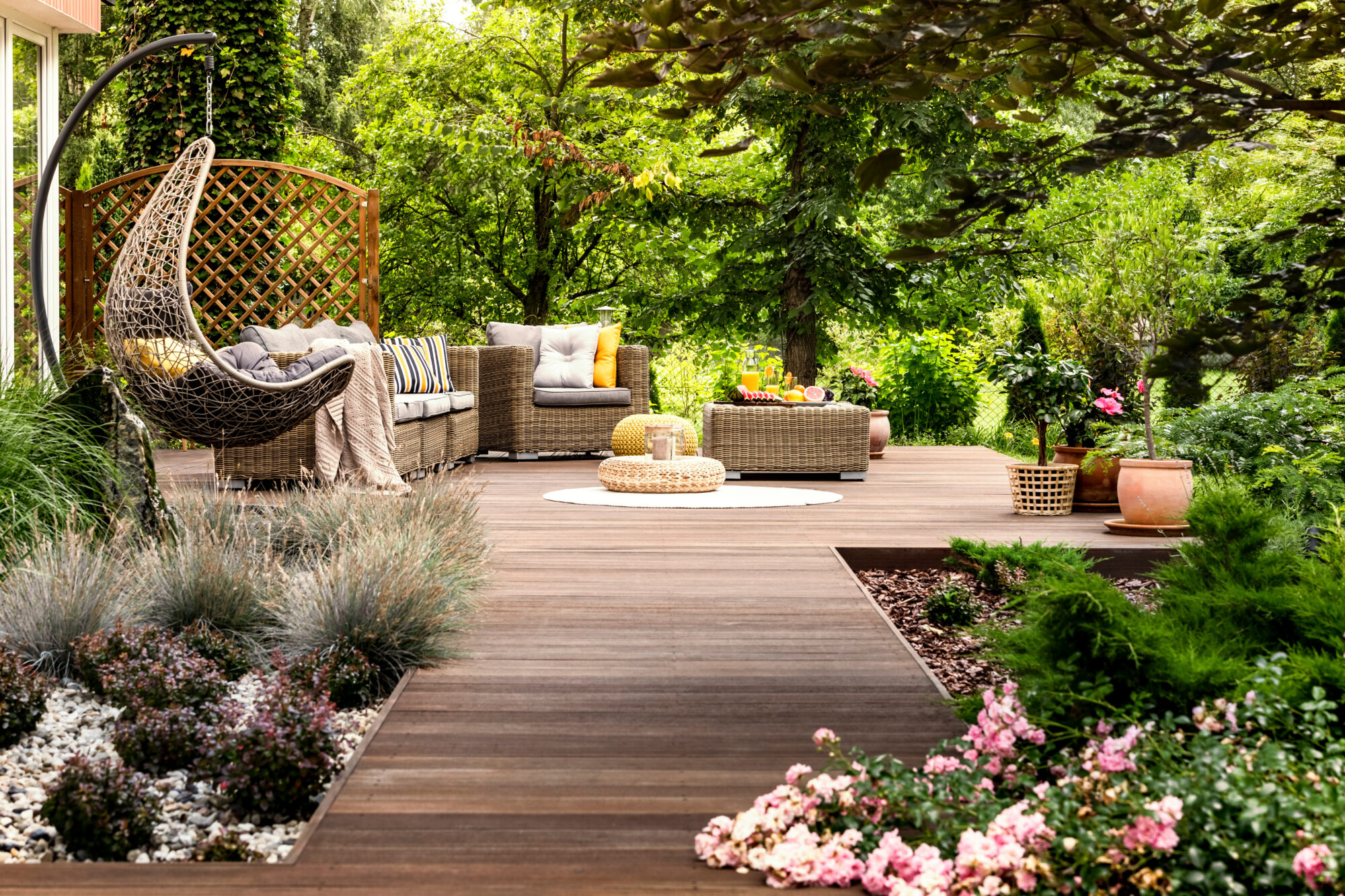 Create a tranquil spot for rest and reflection by placing a swing bench or hanging chair in a quiet part of your garden. Surround the area with lush greenery, smooth stones, and possibly even a water feature to complete your calming retreat. Enjoy gentle swaying and sounds of trickling water while you read a book or simply unwind.
Alternatively, you can create your zen haven using floor cushions, poufs, or a crate bench for something more temporary and versatile. Bamboo plants work well in this type of area for their calming nature, as do twinkling fairy lights and stone sculptures.
If capturing plenty of sunlight is an important factor for you, then consider this when it comes to placing your comfy seating. Wait for a clear summer's day, making note of where the sun rises and falls throughout the day to find the ultimate sunny spots with most sun coverage.
Elevated Entertaining Deck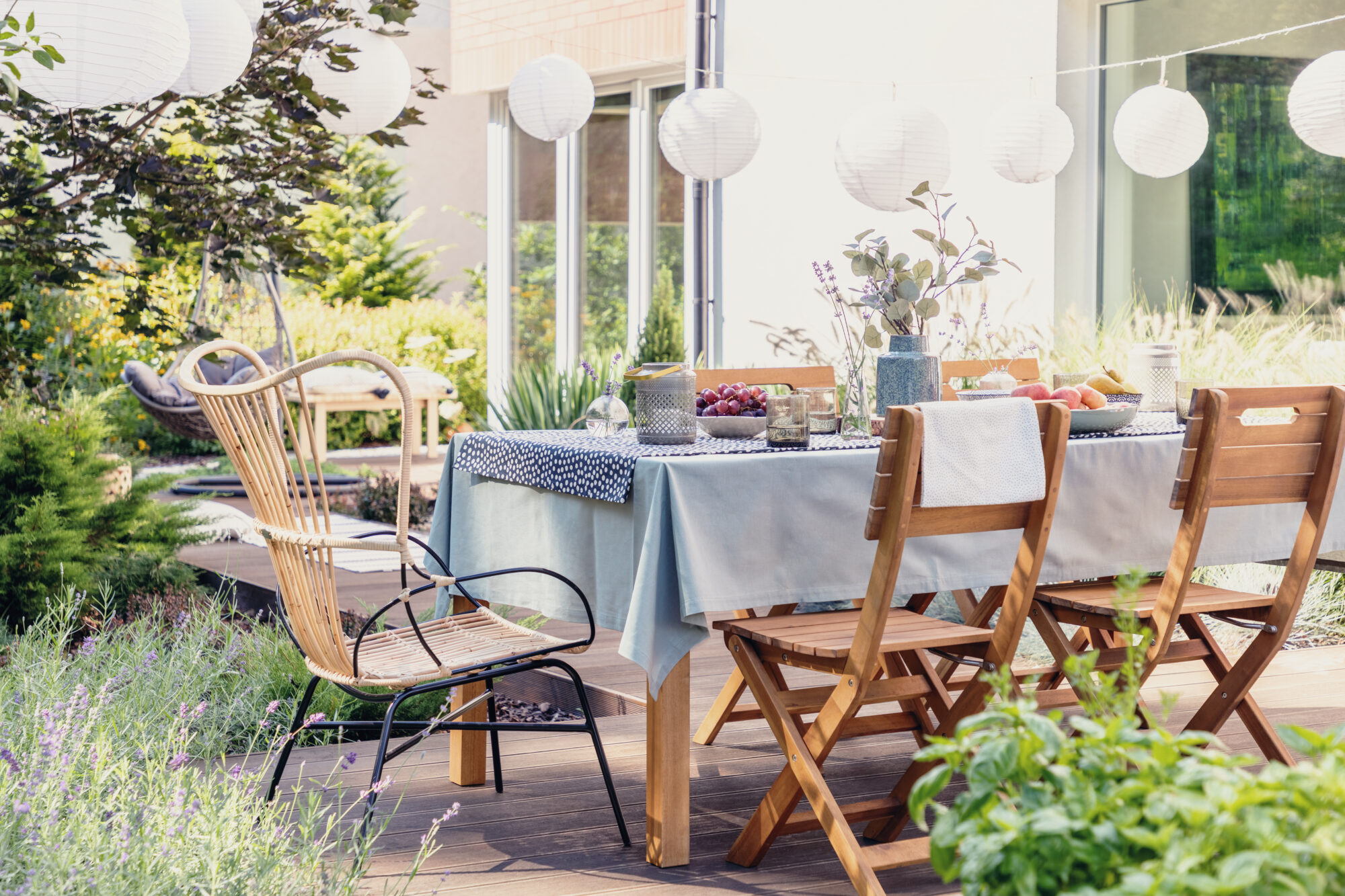 Turn your deck into an alfresco entertaining paradise by placing a large table with chairs outside to host outdoor dinners and social events.
If you love to entertain regularly, then why not enhance your beautiful outdoor seating area with your very own garden bar. You could add a fridge to chill wine or beers, install shelves to house a selection of gins or spirits, or even install a draught beer pump so you can pour the perfect pint!
Enhance the atmosphere with string lights, potted plants, and an outdoor rug for added comfort and style.
Whether you're hosting family gatherings, enjoying peaceful moments, or simply soaking in the natural beauty around you, your outdoor seating areas will undoubtedly become a cherished extension of your new home.
We hope our ideas have filled you with inspiration to design your garden and patio space, and don't forget to check out our other recent blog articles for more help and advice with your new home.