Market Weighton adopted the slogan, 'The Heart of East Yorkshire' in 2003, highlighting both its central location in the county and the strength of the local community. That's partly why we chose to build our Hawling Road development there. 
The sense of community can be felt through the actions of the people who live in this bustling market town. From the groups and activities available to locals to encourage them to connect and support each other, to an annual fayre celebrating the tallest person in recorded history from the 1800s; it truly is a community. And that's never more evident than when the Tour de Yorkshire cycles into town – if you've ever been in the lead up to the event, the area is festooned with yellow and blue decorations.
What's more, with an abundance of independent shops and the convenience of a nearby Boots and Tesco grocery store, you aren't short of amenities in the area. However, if you were after something you can't buy online and it's not available in the town, there are plenty of transport links to whisk you off to Hull, Beverley and York.
Market Weighton really has everything you need for cozy village living. If we haven't already convinced you to move to the town, here are a few more 'selling' points you can expect if you move here!
Transport Links
Whether you need to commute to Hull, visit a local village or get home after day-drinking in York, East Yorkshire Motor Services' several bus routes will make travelling a breeze.
If you are after a train to go somewhere further afield, the nearest railway services are at Hull, Beverley, Brough, Howden, Doncaster and York. The Virgin Trains East Coast operates the east coast mainline between London Kings Cross and the North.
Education
Schools
Education is a major factor for people who don't want their children living at home at 37 years old. Luckily, Market Weighton has a range of great schools in the area.
The Market Weighton School
St Mary's Roman Catholic Primary School
Market Weighton Infant School
Mount Pleasant C E Junior School
Pre schools
The quaint town has two pre-schools, Croft Pre-School and Croft Mini's. The little ones can attend here with qualified staff and be guaranteed a fun, friendly and education environment.
MW is also home to three nurseries, Little Bears Nursery, Blue Sky Day Nursery and Old School House Day Nursery and a list as long as your arm of childminders available to pop over on date night, or just when the kids are being a pain.
Church and community
The oldest building in the town is the gorgeous All Saints Church. The grade one listed building was constructed in the gothic style and dates back to the 13th century, with parts of the tower dating back to the Norman times.
The town also has a smaller St John's Methodist Church and the Roman Catholic Church of Saint Mary parish.
If you want to be a part of the community and make new friends, there is the Voice of Hope Community Church. A wonderful group of people who live to be honest, caring and supportive of others, both in the Church and the community. They offer a range of activities to create a strong community of friends and explore, 'what is life all about?'.
Feeling lucky or light on your feet? The town's community hall also offers a range of events for a range of people throughout the week, from over 55s club and bingo to Melbourne Dance Club.
Find out more
If you're sold on the idyllic market town lifestyle, why not book an appointment to view our remaining detached plot, the three-bedroom Ellesmere, priced at £280,000. Buy before 31 March 2021 and take advantage of zero stamp duty.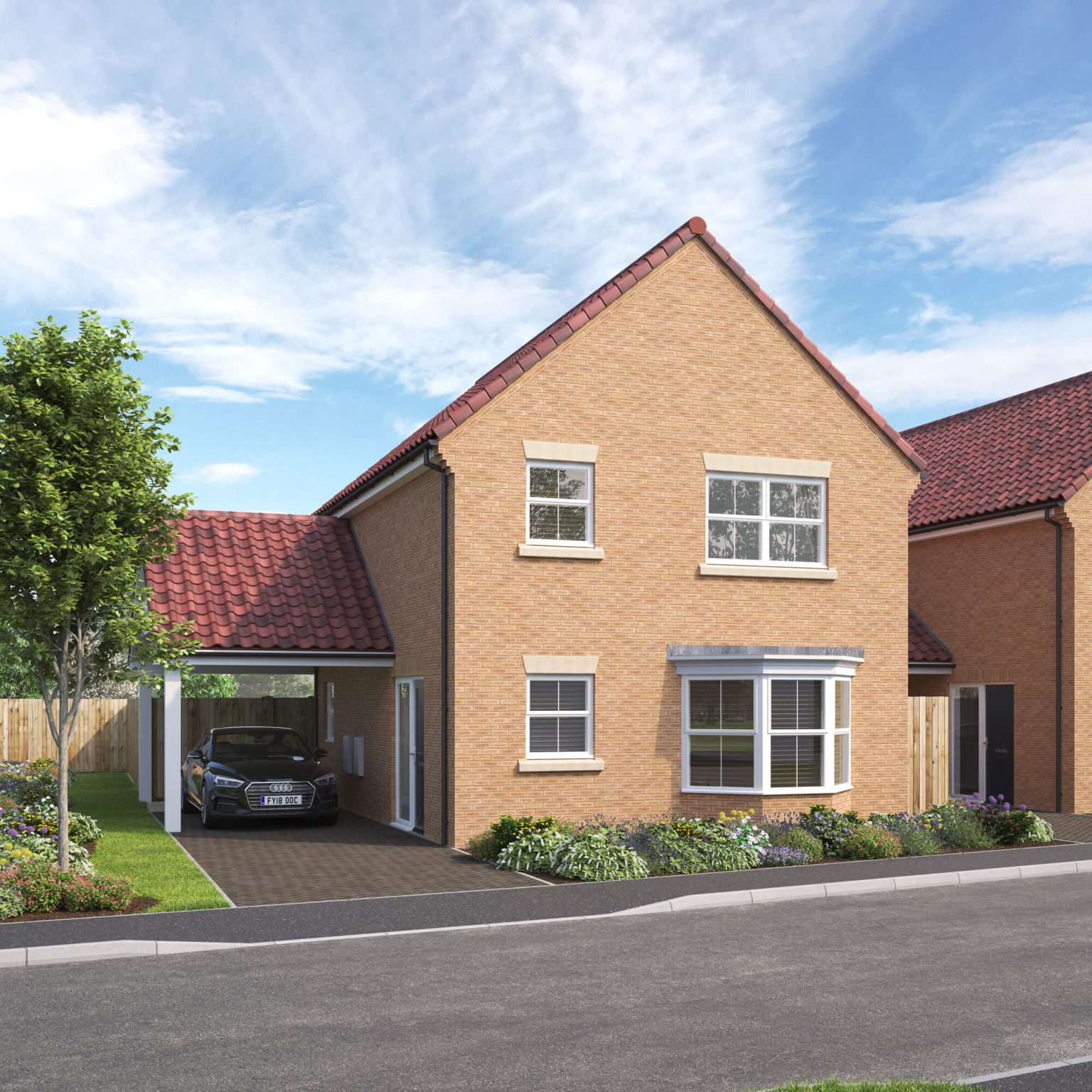 To book a viewing, click here.