Okay its Summer and one of the biggest problems with the kids being off school is what to do with them? Days out can be expensive. So home based activities are a great idea. But then it's a glorious day outside so baking isn't such a good idea. So what can we do outside, that's fun, will get all ages involved and has an "educational" element too it.
Well those Percy Throwers and Monty Don's out there are already shouting out "Gardening". So here at Peter Ward Homes our Blogging Team took a look at children's gardening and even though we say it ourselves "What a Great Idea!"
Gardening is one of the most fun activities you can do with your kids outside of school, and it can really help with their learning and diet too. Research has found that children who have spent time planting demonstrate better scientific understanding because the process of gardening covers many topics on the school curriculum. And its also been proved that when they are involved in growing and harvesting vegetables they are keener to try them!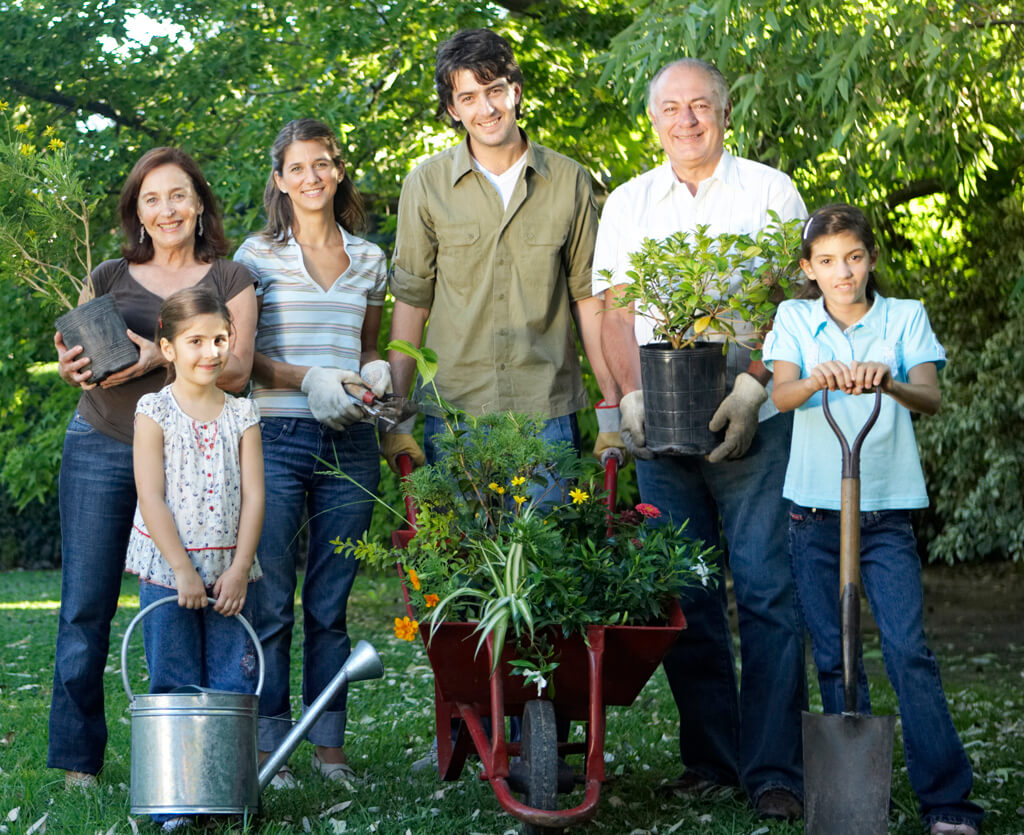 Problem is that many of us aren't gardeners any more. By comparison our parents grew up in a generation of gardeners. Often for baby boomers and those generations afterwards gardening is a must do activity. But modern new homes come with gardens, at Peter Ward Homes for example we do not sell homes without front and back gardens. So how's about using them to your advantage!
So what if you aren't a gardener? Well think of the benefits of learning together with your children. You are out in the open air, spending quality time together and sharing what may become a passion for both of you. And if you are one of those people who love to garden involving children is a great way to pass on your knowledge to the next generation of gardeners.
So here are our tips for gardening with your children:
Summer is out of Season – a common misconception about gardening is that if you don't get your planting done in Spring then you have missed the boat. Find seeds that can be planted all year round – so you can get started now!
 Plant Easy-to-Grow Seeds – kids aren't the most patient people. Giving them seeds to plant that won't show up for months means they are likely to get bored, and quickly lose interest in gardening. Children need to see results fast so consider planting things like green beans or marigolds, they will start to sprout in just a few days
Make it Edible – children often find traditional gardening tiresome. To get your kids over this plant some fruit and vegetable seeds that they can eat once they have been harvested,. This way they can really see the results of all their hard work. Herbs are very easy to grow, and can even be cultivated on a sunny windowsill inside or out. Great if you don't have a very large or accessible garden.
Let Them Do Things Themselves – planting flowers and veg and maintaining them while your kids sit and watch isn't going to work. Look at how modern museums approach engagement with the young people?They use interactive, hands-on experiences, because children are not only more interested when they have a go for themselves, they often learn better through tactile experiences. As you can imagine, this can be quite messy, but there aren't many opportunities these days for youngsters to get dirty, so dress them accordingly and hose them down if it's a warm day for extra fun!
Give Them Their "Own" Garden – if your garden is your pride and joy and you really can't imagine the thought of little feet tramping all over it, give your kids a section of the garden that is all theirs. Tell them they can do whatever they like in this area. Make sure you keep the area free of anything they could hurt themselves on, or anything dangerous.
So there are some basic ideas. We researched a few gardening websites, books and blogs for more expert guidance on actual child friendly activities.
DAWN ISAAC, a Mum who has a great website for indoor and outdoor childrens gardening http://littlegreenfingers.typepad.com/little_green_fingers/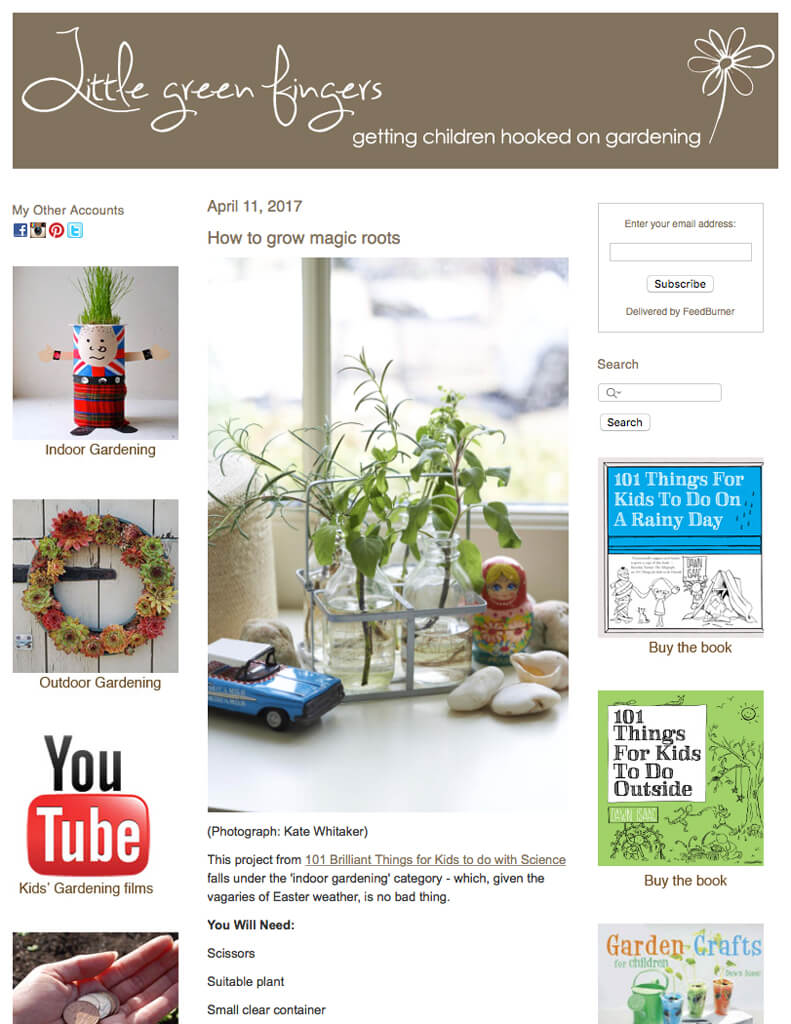 Dawns website is just packed with all the things you'll need. There are Blogs, tips in fact it's a one stop shop for children and adult gardening. Take a look and get some inspiration. Here are some ideas she has for young gardeners
"Encourage them to be budding entrepreneurs: they could dry herbs and make scented bags with them, or grow and sell their own cut flowers."
"Weird stuff always goes down well. Steer them towards edible flowers, or unusually coloured or shaped veg."
"Let some of their crops run to seed, so that they can collect seeds, design seed packets and then give them to friends and family as gifts – or just keep them for next year."
TOM MOGGACH is an author and his book "The Urban Kitchen Gardener" is a classic http://tom-moggach.com/books/
Tom's book is great for first time "food" gardeners and adults who want to learn with their children. Growing, picking, preserving and cooking herbs and veg are all covered and you don't need a massive plot. It's a great buy and at the time of writing this Blog you can save £11 on the purchase price at Amazon, making the book just £5.99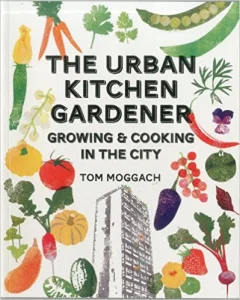 Here are some ideas Tom has for gardening with children:
"Pounce on any flashes of interest. Cast off adult preconceptions and think about how you can transform that tentative spark of interest into an activity they can sustain for more than a few nanoseconds."
"Graze from the plot – show them how easy it is to pick a pea or eat a nasturtium flower. Greed is always a good motivator."
"Watering is another winner. Punch little holes in the lids of large recyclable plastic bottles to produce a light sprinkle of water, so they can fill them up and wander around the garden."
DALE and LEE CONNELLY known as the Skinny Jean Gardeners, off the wall broadcasters and gardeners http://www.skinnyjeangardeners.com
These two are gardening celebs and have appeared on Blue Peter, Radio 1 and work with Jamie Oliver. If you have older children they are a great way to introduce them to gardening. Its all a bit "rock and roll". Take a look at their website and view their fun on-line videos.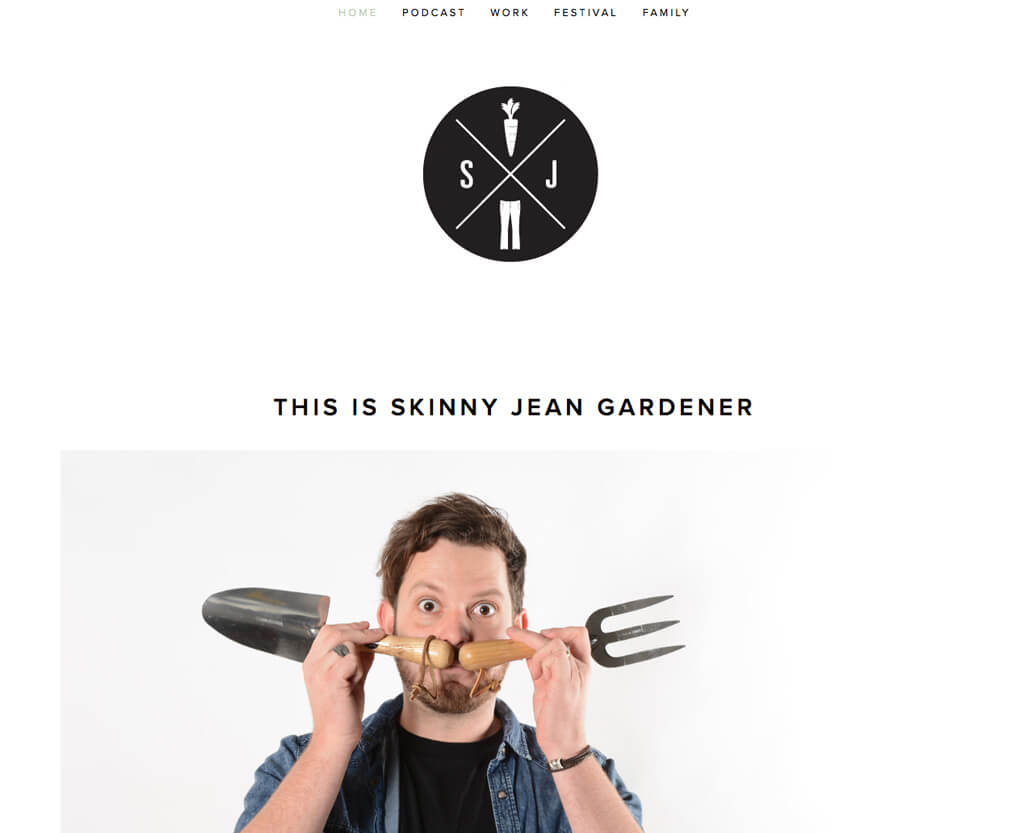 Here are some kids gardening ideas from the trendy twosome:
"Try growing upside-down, hanging-basket tomato plants. Cut the bottom off a 1.5l bottle and punch four holes around the cut edge. Feed a tomato seedling into the cut end and carefully pull the leaves through the spout, so the leaves are outside and the roots inside. Fill the bottle with compost to hold the roots in place and thread twine through the holes. Then hang upside down somewhere in the sun, water it regularly and wait for the tomatoes to come cascading down."
"Let children get muddy. Put them in old clothes and relax. They have so few opportunities in life to get properly grubby and they love it."
"Go on a worm hunt. Teach them the importance of worms and show them how to handle them carefully."
So use some of the resources here to get you started and then progress on from there. And if you are still a bit stumped and need some help we have put together a "Gardening With Your Children Activity Guide".
Its packed full of tips and help for those who aren't gardeners at all and it will also be useful for those who have some gardening know how. There are also links to some great websites that will keep you going throughout the Summer and afterwards.
You will soon find that gardening is a lot more fun than you imagined, especially when you do it as a family. And just think how satisfying it is afterwards! And don't forget that at Peter Ward Homes we want to hear all about your gardens so post us a message on Facebook https://www.facebook.com/peterwardhomes/ and we will try to cover your story!
Note: We realise we might have made ourselves a bit unpopular with parents when it comes to gardening and dirty clothes so here's a tip for getting the little earth monsters outfits back to pristine condition – we hope!
"A good way of dealing with soil stains is to let them dry first, before tackling the mark with a hard-bristled brush."
Those nasty hard to get rid of stains can be dealt with using some of the cleaning tips available here https://www.cleanipedia.com/gb